What are the best places to visit in Japan?
Planning a trip to Japan? Great! But where will you go? While visits to Tokyo, Kyoto, and Hiroshima line the top of many travelers' bucket lists, there are so many other ways to explore everything that this fascinating country has to offer. Whether history buff, nature lover, party animal, photography enthusiast, or food lover (or all of the above), Japan has something waiting for you.
Writer and "Japanologist" Basil Hall Chamberlain, a British resident of Japan between 1873 and 1911, opined in his book Things Japanese (1890) that there was a serious overabundance of literature on Japan penned by eager foreigners.
"Not to have written a book about Japan is fast becoming a title to distinction," he grumped in his trademark curmudgeonly fashion. Chamberlain had particularly strong views on travel books. "[Some] possess great value, as photographing Japanese manners for us at certain periods. Others are at the ordinary low level of globe-trotting literature, twaddle enlivened by statistics at second-hand."
What Mr. Chamberlain would have made of the current deluge of Japan travel information on the Internet, I shudder to think. While one could argue that at least information about the country is far more accessible (especially in English) than ever before, I was dismayed to find how unimaginative, cookie-cutter, and dull many of the top tourist websites are when it comes to recommending the best places to visit in Japan.
Now, it's obviously far more fun (and much less work) to just sit back and complain, but then I thought, as a curmudgeonly long-term resident of Japan myself, why not offer up a few Japan travel recommendations of my own?
---
The Japan you think you know
"Japan," you might say. "Well, I've heard of Kyoto, Mt. Fuji, Tokyo. And isn't Japan where they have that big green Buddha statue and that orange thing in the water?"
When traveling to another country, particularly for the first time, there is nothing wrong with wanting to hit the highlights (i.e. top tourist spots). There is a strange sense of excitement, a surreal familiarity even, when you find yourself actually standing in a place so recognizable from photographs or scenes from movies and TV. And of course there are often good reasons – scenic, historic, idiosyncratic – why certain places have gained such renown and fame.
That said, nothing says you have to follow the crowds to Mt. Fuji or Tokyo's Imperial Palace or Kyoto's Kiyomizu-dera. Japan is a vast country of islands stretching from the creaking ice floes of the Okhotsk Sea to the semi-tropical mangrove swamps of the Yaeyama Islands. There is something for every traveler in Japan, history buff or foodie, hiker or beachgoer, shopaholic or train enthusiast.
I have spent the past 15 years living in Japan, in which time I have traveled all over the country, primarily by bicycle, traversing all 47 prefectures (some of them so that you don't have to…). And so while my recommendations in this article for the best places to visit in Japan are obviously personal and subjective, I sincerely hope that one or two might spark your interest.
One thing is for sure: the Japan you think you know will not be the Japan you find, and that just might be the best part of the whole trip.
The world they think they know…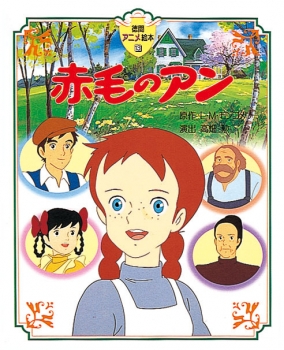 While it is common nowadays in Japan to find many people who have traveled the world or spent many years living overseas, it is also fascinating to discover what the average person in Japan knows or finds interesting about the outside world (especially one's own country!).
As a Canadian, I was quite shocked to discover how popular a destination Prince Edward Island (PEI) is among Japanese tourists to Canada, given that I don't know a single Canadian who has been there. The tiny island's popularity is down to Akage no An (Red-Haired Anne), a Japanese manga/anime version of Lucy Maud Montgomery's classic novel Anne of Green Gables. Also, due to widespread fascination with the aurora borealis, a frankly astonishing number of Japanese people have traveled to Yellowknife in Canada's Northwest Territories (or northern Scandinavia).
What do people in Japan know about your country? Ask! The answers might surprise you.
To cater to travelers with different priorities and interests, this article is divided into 7 sections (top tourist spots, history, nature, culture, food, shopping/nightlife, off-the-beaten path). I have limited myself (mostly) to 5 recommendations per section, as an article on Japan's many charms could easily run to book-length if left unchecked.
---
The highlights - top tourist spots in Japan
These are the big ones: the ones on the guidebooks, the postcards, the calendars. Read on for some tips on how to get the most out of a trip to the top tourist spots in Japan.
---
Mount Fuji
There is no more iconic image of Japan than that of the great Mount Fuji, a volcanic cone standing guard to the west of the largest city in the world.
In the late Edo period, renowned ukiyo-e artist Hokusai produced three illustrated books now known under the collective title One Hundred Views of Mount Fuji (富嶽百景) where the titular mountain appears in various seasons and lights from myriad vantage points.
Until modern times, Mount Fuji was easily visible from much of Edo (now Tokyo), but the number of tall buildings in the city nowadays makes it difficult to catch a glimpse. However, on a clear day (quite common in autumn or winter), you can find gorgeous views of the mountain across the city from the top of the Tokyo Tower or the Skytree. Kasai-Rinkai Park (next to Disneyland), also offers fantastic views of Fuji behind the skyscrapers of Tokyo.
For those willing to venture outside the capital, the mountain gets progressively more spectacular. Snapping shots of Mount Fuji over the sparkling blue waters of the Fuji Five Lakes is a favorite with photographers, while the Shonan Coast and east coast of Izu cast the mountain against sand, rock, sea and sky.
My preferred option is to get up close and personal. The road running around Fuji (including the Fuji Skyline) is one of the most stunning drives (and grueling bike rides!) in Japan. Stop at the gorgeous Shiraito Falls (白糸の滝) en route if you can (best in late spring or summer, after the melt).
You can, of course, climb the mountain, though only in mid-summer. At times, it will feel more like queuing than climbing. It's beautiful up there, but only fools do it twice.
Kyoto
Kyoto was one of the few Japanese cities spared the fire-bombings of World War II, allegedly due to the fact that Henry Stimson, US Secretary of War, had visited the city many times (possibly once on his honeymoon) and thus argued for Kyoto's protection due to its cultural importance.
The city, long home to Japan's cloistered emperors until the Meiji Restoration of 1868, remains a treasure trove of architectural wonders, including palaces, shrines, and temples. Most tourists rush straight to star attractions like Kiyomizu-dera and Kinkaku-ji, both beautiful in their own right, but the challenge for first-time visitors is to not get "templed out."
The trick is to inject a little variety. Sanjusangendo is a particular favorite of mine with its 1001 statues of Kannon. There are still notches in the pillars cut by arrows hundreds of years ago when the temple's long hallways were used in archery competitions. Nijo Palace, former Kyoto residence of the Tokugawa shoguns, possesses gorgeous traditional paintings along with squeaky "nightingale floors" installed (allegedly) to detect would-be assassins. And the endless maze of orange torii gates running up the hills behind Fushimi-Inari Shrine are dizzyingly strange and beautiful (never go there with a hangover).
For those in search of something greener, head out to Arashiyama or up to the villages of Kibune and Kurama on the train. There is a lovely walk over wooded hills between the latter, with an onsen under the trees waiting for you in Kurama.
Kamakura
Just a short local train ride from Tokyo or Yokohama, Kamakura was once the capital of Japan between 1185 and 1333 until it was attacked and overthrown by the Ashikaga shogunate. These days, it is a sleepy seaside town besieged only by droves of tourists and beachgoers (primarily on weekends and holidays).
While you can take the train right to Kamakura, I recommend getting off one station early, at Kita-Kamakura Station to enjoy the Daibutsu Hiking Trail (there is very little actual hiking involved). To access the trail, walk a little way along the road until you reach Jochi-ji Temple. Walk alongside this beautiful little temple and you'll soon find the trail. You can pause at the top of the hill at Genjiyama Park for a drink and a snack. I like to stop off as well on the way down at Zeniarai Benten Shrine, which you enter via a tunnel through a rock face. Visitors bring coins (and even bills?!) and wash them inside a small cave, a practice alleged to bring great wealth to the devoted (it hasn't worked for me).
You will then emerge from the woods into Kamakura itself. Follow the signs to the Daibutsu (Big Buddha) then pay a visit to the famous great green copper statue, one of the most photographed sights in all Japan. It is a short walk from there through some quaint little neighborhoods to the beach.
After cooling your feet in the ocean, you can stroll back along Kamakura's main street. Next to the train station is the impressive Tsurugaoka Hachiman-gu Shrine, home to the god of the Minamoto shoguns (and warriors more broadly).
Tokyo
By most measures, Tokyo (or the Greater Tokyo area) is the largest city in the world. Close to a quarter of Japan's population resides in this megalopolis: living, working, and (especially) commuting.
And yet tourists are sometimes told to give Tokyo a miss, that it is too big, too busy, too boring (or the one that always grinds my gears, that it is not the "real Japan"). To be fair, at first the city can be somewhat overwhelming and its rich history is not as immediately visible to newcomers as in Kyoto or Kamakura.
If you want to hit the highlights, the top historical sights in Tokyo are the Imperial Palace, Meiji Shrine, and Asakusa's Kaminarimon gate. More modern attractions include Skytree and Shinjuku's Grand Hyatt (home to the bar where Scarlett Johansson meets Bill Murray in Lost in Translation), along with the scramble crossing at Shibuya station. Visitors of all ages also flock to Tokyo Disneyland (technically in Chiba, not Tokyo), while the Ghibli Museum is a hot spot for devotees of Hayao Miyazaki's animated masterpieces.
In the end though, Tokyo is a destination that rewards the detective in all of us. Everything is here, from the quaint to the ostentatious, the ancient to the ultra-modern. You just need a sharp eye, a sturdy pair of walking shoes, and a bit of persistence.
As such a huge city cannot possibly be covered here, I recommend that you check out our articles What are the best ways to enjoy Tokyo at night? and What are the best things to do in Tokyo? for a more comprehensive look at the capital.
Trev's Tokyo - 5 Hidden Gems!
As a long-term Tokyo resident and avid cyclist, I've had lots of time to explore the city. Here are 5 hidden gems that I'd like to pass your way.

・Jonanjima Seaside Park (城南島海浜公園) - fish, relax, watch the planes, or marvel at one of the best, and least seen, views of Tokyo.
・Senzoku-ike Pond (洗足池) - a large beautiful pond in a quiet suburb where you can rent rowboats or go for a nice stroll.
・Kyo-oji Temple (経王寺) - a small temple in Ueno that retains bullet holes from an 1868 battle between Imperial and shogunate forces.
・Rainbow Bridge walkway - incredible views over Tokyo Bay. Ends up in Odaiba. Free.
・Tamagawa River (多摩川) - cycle, walk, or run along this river. It extends from Haneda Airport all the way up into the mountains beyond Tokyo's borders. Futako-Tamagawa (二子玉川) is a particularly nice spot.
Hiroshima
For most people around the world, Hiroshima is a byword for just one thing: the atomic bomb that was dropped there on August 6, 1945.
A visit to the Hiroshima Peace Memorial Museum is both a sobering and educational experience, including first-person accounts and personal items damaged by the bomb, as well as eerie "shadows" left by the weapon's most immediate victims. A short walk from the museum reveals the twisted skeletal remains of the Hiroshima Prefectural Industrial Promotion Hall, now known as the Atomic Bomb Dome, one of the few buildings in central Hiroshima left standing after the blast, nowadays the most recognized symbol of the bomb's destructive power. 
Due to this darkest chapter of Hiroshima's past, many tourists arrive unaware that it is now actually one of Japan's prettiest cities. It is also one of the few places with active tram lines, one of which runs out towards Miyajima, location of the orange torii gate that competes with Kamakura's Buddha and Mount Fuji for the cover page of Japan's travel brochures. You can get to Miyajima via a short ferry ride near the tram station. Hiroshima Castle, rebuilt with care after its fiery destruction, is also well-worth a visit. 
John Hersey's Hiroshima - a book everyone should read…
John Hersey's Hiroshima interweaves harrowing accounts from six different people who experienced and survived the atomic bombing of the city in 1945. Hersey obtained these accounts in interviews soon after the event, sneaking his papers out of Japan and publishing them in the New Yorker despite protestations from the US military. As most people at the time had little idea of the true extent of the devastation, the publication of Hiroshima has been credited with spreading public awareness of the horrors of nuclear weapons in advance of the onset of the Cold War.
---
What are the best places to visit in Japan if you love history?
Japanese history is populated by a colorful cast of characters, from fierce samurai lords like Oda Nobunaga and mysterious mountain-dwelling monks like Kōbō Daishi to lovely courtly ladies like Murasaki Shikibu penning poetry in Kyoto. Tourists in search of this romantic Japanese past, however, can sometimes end up disappointed. Traditional Japanese wooden architecture is very beautiful, but also vulnerable to earthquakes, fires, and the simple ravages of time, meaning that concrete structures that could best be described as functional now dominate most Japanese city skylines.
However, there are still many places in Japan filled with echoes of the past that really capture the imagination. Read on for a few of my top spots.
---
Nagasaki (Kyushu)
Nagasaki, a charming port city in the far west of Japan, is known mostly in conjunction with Hiroshima for the atomic bombs dropped on both in 1945.
As in Hiroshima, there is an excellent museum in Nagasaki devoted to the horrors of the bomb. But those interested with any interest in Japanese history will be pleased to discover that this small city is also home to some of Japan's most unique historical sites.
First, head to Dejima (出島). For over two centuries (1633-1853), Japan was almost completely closed off to the rest of the world through its period of sakoku (鎖国) and this tiny artificial island (now in the middle of the modern city) was the only place in Japan where foreigners (primarily Dutch) could live and engage in limited trade. You can then explore what happened when Japan did admit the world with a visit to the hillside Glover Gardens, packed with Meiji-era buildings and displays, as well as Nagasaki's vibrant Chinatown.
An altogether stranger experience can be had with a tour to nearby Gunkanjima (軍艦島), a small island so completely covered in buildings that it resembles a battleship. It was abandoned in the 1970s, leaving a fascinating (if creepy) time capsule for modern visitors.
The stunning train trip to nearby Shimabara will also prove worthwhile for history buffs. Shimabara Castle, where the Tokugawa shogunate once crushed a rebellion composed mainly of Japan's upstart Christians, contains exhibits about the kakure kirishitan ("hidden Christians") who persisted in secret for over two centuries despite their faith being banned on pain of death.
Nara
Until quite recently, Nara was relatively unknown to foreign travelers. Just a short trip south from Kyoto, this sleepy little town at the foot of a big forest was once (long, long ago) the imperial capital of Japan. Semi-domesticated deer prowl its leafy avenues, munching senbei crackers offered by tourists (and occasionally on any bags those same tourists happen to be carrying).
The star attraction is Todai-ji temple, home to a huge Buddha statue, which is one of the largest wooden structures in the world. From the temple, follow the walking path up into the forest to visit the mossy grounds of the Kasuga Taisha shrine, flanked by nearly 3000 stone lanterns. The path eventually meanders back toward Nara's train station.
Horyu-ji Temple, a short bus or train ride from Nara, is considered the world's oldest wooden building (1300 years old). It is well worth a visit.
Matsuyama (Shikoku)
Matsuyama is home to one of Japan's few (12) castles that still boasts an original wooden castle keep. While not the largest (Himeji Castle lays claim to this), its location atop a high hill in the city center is dramatic and its grounds are the perfect place to have a picnic in good weather or view the cherry blossoms in spring. The castle buildings themselves are a rare and fascinating glimpse back into the world of the samurai elite.
To Japanese visitors, Matsuyama is much more famous as the home of the Dōgo Onsen, thought to be one of the oldest onsens in Japan. The current building, which dates back to the Meiji period, is best known as a setting from Natsume Sōseki's Botchan, a superb comedic novel about a young naive Tokyoite sent to teach school in a remote rural location (loosely based on Sōseki's own experiences as a teacher in Matsuyama).
Don't miss a dip in the Dōgo Onsen while there, but as the sign on the wall warns (in Japanese), do not ascend or descend the stairs while naked.
Natsume Soseki's Botchan (坊っちゃん) - a beloved comedic classic of Japanese literature
Natsume Soseki is sort of the Japanese equivalent of a Charles Dickens or John Steinbeck these days in that everyone in Japan has heard of him (and is kind of fond of him), but not so many actually bother to read his books anymore. His best loved and most widely read novel today is probably Botchan (坊っちゃん), penned in 1906 and loosely based on Sōseki's own experiences teaching in Matsuyama as a young man. It is a hilarious tale of a city boy out of his depth in the depths of the Japanese countryside. The nicknames he gives the other teachers alone make it worth the read. I highly recommend it!
Kumamoto (Kyushu)
Kumamoto (home to nationally beloved mascot Kumamon) is mostly known for its castle. And what a castle. The outer walls that once terrified prospective invaders now tower over visitors as they ascend through a maze of stone staircases towards the main castle keep.
The keep of Kumamoto Castle is a decent reconstruction (not original) and definitely worth a visit itself, but the real action is out in the surrounding secondary buildings, which have been preserved in their original wooden forms.
Adding to it all is the fact that Kumamoto Castle was not merely a stately home but an actual theater of battle in 1877, when it was placed under siege as part of the Satsuma Rebellion. Displays in the castle showcase rare photographs of the castle at that time.
Hakodate (Hokkaido)
Of the five ports that were first opened to foreign residents following the opening of Japan after centuries of seclusion, Hakodate is perhaps the least known today, but is perhaps the most charming and interesting.
An attractive city squeezed into a narrow neck of land at the south end of Hokkaido, Hakodate maintains a row of red-brick buildings built as warehouses in the 1800s. The old town of Motomachi on the lower slopes of Mount Hakodate is filled with historic foreign-inspired buildings such as churches and consulates.
Fans of military history will be fascinated by Fort Goryōkaku (五稜郭), Japan's first Western-style star-shaped fort where the final holdouts of the Tokugawa army finally surrendered.
There is also a former WWII battery atop Mount Hakodate, a short walk or cable car ride from Motomachi. The incredible view back over the city, particularly at night, is considered one of Japan's most stunning cityscapes.
Older isn't always better…
Many travelers tend to discount the more recent history of Japan, particularly anything that seems to have been imported from the West or influenced by Western styles or culture.

In fact, interactions between Japan and the West (and of course, other countries) often provide some of Japanese history's most intriguing moments. The Bakumatsu/early Meiji periods that followed Japan's centuries of seclusion (1853-1900) are especially fascinating in this regard.
---
What are the best places to visit in Japan to explore the country's natural beauty?
International awareness of Japan as a land of great natural beauty has greatly increased in recent years, in contrast to popular images in the latter half of the twentieth century dominated by its huge sprawling cities.
In reality, much of the archipelago is dominated by steep mountain ranges and rugged rocky coastlines. The rural regions that are flat enough to be inhabitable are dominated by the emerald green hue of rice-fields and the forests of the land are thick and verdant. Japan's natural landscapes also vary immensely over the country's broad expanse from north to south.
---
Seto-nai-kai (Inland Sea)
Nestled between Honshu, Shikoku and Kyushu is Japan's Seto-naikai (Inland Sea). While many of Japan's major cities (Kyoto, Osaka, Hiroshima) line its northern coast, the sea itself is peppered with gorgeous little islands ripe for exploration.
Boat trips are available from different locations around the Inland Sea (mostly short day trips) and are a pleasant way to experience the region. The massive Seto-Ohashi Bridge is also an impressive way to traverse the sea from Honshu to Shikoku.
The best Inland Sea trip, however, is actually made on two wheels, crossing via the Shimanami-Kaido. Cheap, (relatively) decent bicycles can be rented from Imabari (Shikoku) or Onomichi (Honshu) and returned on the other side. The route is easily covered in two days, meandering its way through the orange and lemon groves of five small islands connected by extraordinary bridges. Designated paths keep cyclists safely off the road (on bridges too).
Sakurajima (Kyushu)
Sakurajima was once a hulking smoking island across the water from the city of Kagoshima in Kyushu until a 1914 eruption joined it to the mainland, transforming it into a hulking smoking peninsula.
Still a very much active volcano (known for periodically belching clouds of ash onto nearby towns), Sakurajima is one of Japan's most arresting natural sights.
A short train trip from Kagoshima along the Satsuma Peninsula will provide stunning views of the volcano across Kagoshima Bay. You can also visit the interesting little village of Chiran, home to an atmospheric street of beautiful old samurai houses as well as the sobering Kamikaze Museum (many kamikaze pilots took off from an airbase at Chiran towards the end of WWII).
Alternatively, you can hop the 15-minute ferry to Sakurajima itself (take the challenge to eat a bowl of udon before it arrives, if you dare!). Once there, set out on foot or rent a bicycle from the Visitor Center.
Izu
The Izu peninsula stands south of Mount Fuji facing back towards Tokyo from its west coast and off to the waters of Suruga Bay from its more remote east.
Travelers from Tokyo can travel with ease to the towns of the west coast, including pretty little Shimoda, which sits at the end of the train line to the southwest of the peninsula. Izu extends remarkably far to the south; many are surprised to find copious palm trees in the region, along with many colorful (and tasty!) fish in the sea.
Bus and boat trips are available, but having your own wheels (whether two or four) allows far more freedom to explore. The west coast is stunning, the east coast is out of this world, and the interior contains some incredible mountain roads. Mount Fuji is visible on a clear day from the northern part of the east coast.
Kii-hanto
The Kii-hanto, or Kii Peninsula, may look close on a map to the huge conurbation of Osaka, Kyoto and Kobe, but it contains some of the most ruggedly rural parts of Japan.
The peninsula has a long history as a place for Buddhist pilgrims. Temples have stood atop Mount Koya for well over 1000 years and it retains a thriving monastery culture to this day. Sections of the ancient Kumano Kodo pilgrimage trail still exist, offering hikers a glimpse into both the natural and spiritual world of the region.
Trains trundle slowly (and I mean slowly) along the coast of the Kii-hanto. Highlights include the Nachi Waterfall (那智の滝), the wild onsen of Hongu, and the pristine sands of Shirahama. My personal favorite is the city of Kushimoto at the southern tip of the peninsula, otherwise known as the "Town of Japanese-Turkish Friendship" due to an Ottoman ship that sank nearby in a storm after an 1890 state visit to Emperor Meiji in Tokyo. Many aboard perished, though some were rescued by locals. A small local museum (and a stall selling Turkish ice cream and souvenirs) commemorates the tragedy (and rather unlikely friendship).
Mount Aso (Kyushu)
Aso is less a mountain than an enormous volcanic caldera nestled in the heart of Kyushu. The outer rim of the crater is so huge that it contains towns and roads as well as a train line running from Kumamoto on to Beppu. It is possible to see across the crater, but only on clear days, a rarity in Aso, one of the rainiest places in mainland Japan.
Mount Aso itself bulges upwards from the center of the caldera. It is very much an active volcano, steaming away grumpily and occasionally belching out rocks. You can drive or take the bus to the top to gaze into its smoky depths (I cycled up it in terrible weather, a very tough climb). Nearby is a Volcano Museum that explains in detail everything that could go horribly wrong, just in case you'd like to know.
If you need to warm up after a cold day on the mountain, there is a nice local onsen by the train station in Aso village, along with several restaurants serving very hearty soup.
---
What are the best places to visit in Japan if you want to experience traditional Japanese culture?
From the graceful sweep of traditional Ryukyuan dance in Okinawa to the twang of the Tsugaru shamisen in the north of Tohoku to the mounted archery of Kamakura, exhibitions of traditional Japanese culture abound nationwide and are big draws for both domestic and foreign tourists.
Kyoto is, of course, the obvious spot for traditional culture. Its reputation attracts artists and enthusiasts from all over Japan and around the world to study traditional Japanese arts such as sado (茶道, the tea ceremony), shodo (calligraphy), togei (Japanese ceramics), and ikebana (flower arrangement). Performing arts such as kabuki and bunraku are also frequently on show in Kyoto, as well as dances by the maiko (apprentice geisha).
Many foreign visitors also travel to Japan with an interest in Japanese martial arts such as karate, judo, or aikido (incidentally, sumo is also a martial art, and well worth checking out!). Opportunities for short- or long-term study are plentiful around Japan. Just don't expect every Japanese person you meet to be an expert; you'll probably meet more fans of soccer and baseball.
It is also important to remember that tradition in Japan permeates daily life, running far deeper than the ornaments of culture listed above. The silence on packed trains (or in elevators), for example, can leave foreign visitors with a slightly cold impression, though this is mostly a result of the cultural importance placed on not annoying or inconveniencing others. By contrast, the Japanese love of gift-giving and the sharing of food displays a warm and generous side of the culture.
As representations of traditional Japan, my selections (below) might seem rather unusual. But all were places that surprised me with something fascinating that I did not see anywhere else in Japan. Seek them out if you will!
---
Kotohira's kabuki theater (Shikoku)
Hidden away in the tiny town of Kotohira (琴平) on Shikoku, the Kanamaru-za (built in 1835) is the oldest surviving kabuki theater in Japan.
While actual kabuki performances here are sporadic and limited, a nominal entrance free will let you step through the building's doors (there are two: a bigger one for the samurai and a smaller one for the plebs) for an incredibly rare glimpse into the vanished world of the Edo period. Colorful lanterns illuminate the all-wood interior. The theater is also equipped with a human-powered rotating stage (which your guide will gleefully operate for you!).
While you're in town, you can also get a workout visiting the beautiful Konpira Shrine, reached via 1,368 steep stone steps. It is a shrine devoted to the protection of mariners, an interesting choice for a mountaintop shrine that is nowhere near the ocean.
Mount Koya
Mount Koya (Koya-san) is a monastic community of gorgeous old Buddhist temples atop a secluded mountain to the south of Kyoto and Nara. Kobo Daishi himself is said to have founded Koya-san as the center of Shingon Buddhism over a thounsand years ago.
The unique thing about Koya-san is that visitors can actually stay overnight in the temples. This is far more comfortable than it sounds. The rooms are incredibly attractive and atmospheric, with sliding doors and tatami mats, and little sound apart from the occasional monastic chanting or low gong-gong of a bell. The monks are generally happy to chat with tourists about Buddhism (or other things) or leave you alone to relax. Food served is shōjin ryōri (精進料理), traditional meals that contain no animal products. From one enthusiastic meat eater to another, trust me: it's vegan, but delicious. The monks have been at this a long time.
If you do visit Koya-san, don't miss its massive Buddhist cemetery, final resting place for some of Japan's most illustrious people. And, er, insects (there is one monument, raised by an exterminator, commemorating the souls of all the termites dispatched too soon from this mortal realm).
Shirakawa-go
Nestled in a green valley in mountainous Gifu prefecture is the lost world of Shirakawa-go, home to some of the last standing gassho-zukkuri (合掌造り), unique thatched Japanese farmhouses built in A-frames to withstand heavy snowfall in winter.
Any season is a good time to visit the village (or its even more remote and picturesque sister village, Gokayama), but winter is simply magical. Snow completely covers the buildings, glazing them like gingerbread houses covered in shimmering white frosting.
Visitors can tour through the interiors of some gassho-zukkuri, many of which contain exhibits about traditional agricultural life in the region, but even better is to spend the night in one. The owners of the gassho-zukkuri where I stayed (in Gokayama) were its 13th-generation owners. They served sweet ayu fish from the nearby river for dinner that I can still taste if I close my eyes.
Namahage-kan (Akita prefecture)
Among the vast monstrous menagerie of Japanese mythological creatures, namahage must be counted among its most fearsome.
These red-faced wild-haired straw-caped fiends haunt the northern prefecture of Akita. They traditionally visit homes during the New Year's feast, carrying a cleaver in one hand and a wooden bucket in the other. Conventional practice was to placate the namahage with mochi (glutinous rice cakes) though newlyweds were supposed to dress up nicely and make offerings of dinner and sake.
Children find the whole thing exhilarating, if terrifying. Think Santa Claus, just with a red face and a big knife.
The Namahage-kan Museum in Oga is a long way from anywhere, but very enjoyable. It has some fascinating explanations of possible origins of the namahage legend (one theory is that it was based on hairy shipwrecked foreigners!) as well as colorful displays of different namahage costumes. If you are lucky, you can also attend a performance depicting one of their terrifying annual visits.
Biratori Ainu Museum (Hokkaido)
The Ainu people of Hokkaido possess their own unique culture and speak a language entirely unrelated to Japanese. They have far more in common with the peoples of eastern Siberia, with hunting rituals and shamanistic beliefs that stretch back far beyond the reach of recorded history. Many place names in Hokkaido are Ainu in origin, adapted to suit Japanese pronunciation, even Sapporo (Ainu: Satporopet).
Unfortunately, Ainu numbers have much diminished in the past century and a half since Hokkaido was claimed and colonized by Japan. Their language is classed as "nearly extinct" with fewer than 10 native speakers still living, all elderly.
There has recently, however, been something of a revival of interest in Ainu culture, with fresh efforts from the Japanese government to promote study of Ainu language, history, and culture. Ainu museums are dotted all around Hokkaido, but for my money the best is the Nibutani Ainu Culture Museum in Biratori, a small town next to an attractive river where many residents still maintain some degree of Ainu ancestry.
Golden Kamuy - a superb series of manga (comics) about the Ainu
I'm not normally a big manga reader, but the one series that has captured my attention is Golden Kamuy, an award-winning manga (and now animated series) set in early 20th century Hokkaido. The books follow the adventures of Asirpa, a young Ainu girl, and Sugimoto, a battered but "invincible" Japanese ex-soldier, as they travel the island searching for a mysterious hoard of buried Ainu gold. For an adventure with many over-the-top characters (and some truly eye-watering violence), the level of research here into Ainu culture and language is truly impressive, depicting the rich complexity of their society at a turbulent time in Hokkaido and Japan. Fans of Westerns (particularly Dances with Wolves) may find some interesting parallels between Meiji period Hokkaido and the American Wild West.
---
What are the best places to visit in Japan if you love food?
"I love Tokyo," Anthony Bourdain once said. "If I had to eat only in one city for the rest of my life, Tokyo would be it."
There is no country on earth as obsessed with food as Japan. There have been times when I flipped through the channels and every single one was simultaneously featuring food, including the samurai drama and the children's animation.
Every locality in Japan has its meibutsu (local specialties), proudly advertised at train stations and around town (or in the form of oddly-shaped mascots), and so everywhere you go you will find those local dishes that you've just got to try. This makes suggesting top food destinations in Japan an all but impossible task.
Nevertheless, I'll give it a go. Here are a few Japanese food spots that somehow rise above the rest.
---
Osaka - Everything
Sometimes sneered at as the uncouth, uncultured big brother of refined Kyoto, Osaka is a city built on grit and industry rather than art and elegance. Its downtown is certainly no beauty, though many find a certain charm in the Blade Runner-esque aesthetic of its central districts.
When it comes to eating, however, Osaka has some of the best street food that Japan has to offer. Okonomiyaki stuffed with pork and seafood sizzles on hot plates next to rows of takoyaki, Osaka's signature "octopus balls." Steamed pork buns known as butaman are another local specialty, as is kitsune udon if you need something a little bit lighter.
Don't worry too much about local origins or authenticity. Part of the city's culinary skill is its ability to incorporate and adapt existing dishes.
In the end, everything just tastes better in Osaka.
Aomori - Apples
If you visit Aomori in autumn, it is hard to go anywhere without bumping into a big juicy apple. This northern prefecture, little-explored by foreign tourists, has been Japan's primary apple-growing region since the fruit were first introduced to the nation by Americans in the 1800s.
I have no idea how Aomori produces such delicious apples, but their flavor is just astonishing. The best have pockets of juice that seem to pool into the middle, as sweet as honey on the tongue.
While relatively expensive in major cities around Japan, apples can be had for a song around Aomori. Locals are so proud of the fruit that they will sometimes slip customers free apple slices after dinner. And if you head out into the countryside, you will find unmanned apple kiosks (operating on the honor system…please honor it!) alongside gorgeous apple orchards.
Hokuriku - Crab and Fish
"Why is fish oishii-er here?" remarked my young bilingual son during our last visit to Hokuriku, a coastal region running along the Sea of Japan from Niigata to Fukui.
Like any dad, I drew on my extensive (nope!) knowledge of Japanese marine biology. "Colder water makes fish more delicious," I told him. He raised a dubious eyebrow before plunging back into the depths of the fish on his plate.
The region is best known for its sweet snow crab, especially in winter, which is served in many different ways, from raw to fried to stewed in a savory nabe (hotpot).
All the fish are here are delicious (oishii!), but my pick of the lot is the nodoguro, a red bug-eyed fellow with buttery flaky white meat. I have no idea what nodoguro is in English, but neither will anyone else, so it is probably best to ask for it in Japanese!
Fukuoka - Ramen and O-den in Yatai (food stalls)
While ramen exists in all sorts of permutations and guises across Japan, Fukuoka's Hakata ramen variety is one of its best loved. The tonkotsu (pork bone) broth gives the dish a strong flavor and aroma, coupled of course with delicious toppings and noodles.
The city is full of places to eat Hakata ramen, the best known being the popular chain of Ichiran (一蘭) restaurants.
Another Fukuoka favorite is to sample food and sip drinks at a local yatai. Yatai are food stalls (some semi-permanent, some mobile) where you sit and order directly from the proprietor. Many are pleasant social places where people drink and chat late into the evening.
Okinawa
Okinawan cuisine is extremely popular throughout Japan, with Okinawan restaurants a common fixture of nearly every town or city. It is the closest Japan has to a domestic "ethnic" cuisine, inevitably influenced by Japanese food but retaining a strong sense of its own flavor and style.
The best place to experience Okinawan food is of course Okinawa itself! Favorite dishes include raftī (stewed pork belly) and gōyā champurū (a unique blend of pork, tofu, and gōyā, a bitter green gourd).
The popularity of SPAM in Okinawa may also be something of a surprise to visitors. They can do some pretty tasty things with it, but it is easy enough to avoid if it's not your thing.
---
What are the best places to visit in Japan if you love shopping and nightlife?
Right, this'll be a short section. Shopping for me has always been a practical activity. Get in, get out, get home. Nevertheless, wandering the shops is a popular recreational activity for many Japanese, particularly if not exclusively women.
Nightlife in Japan appears in several guises, some of which will interest foreigners and some likely not. Western-style bars and clubs do exist, but they are primarily frequented by ex-pats or Japanese who have spent time overseas. Groups of Japanese tend to gather insmall local bars (sometimes with just 3 or 4 seats!) or izakaya, which are great places to enjoy food and drink with friends. Cafes are also very popular in Japan, though as in most countries, many have now become dominated by people typing on (and even speaking into) laptops.
---
Tokyo
For the most glamorous shopping in Tokyo, head for famous department stores like Mitsukoshi in Ginza or Isetan in Shinjuku.
Those in search of an earthier (and cheaper!) experience might like Ame-yoko near Ueno. These humble street stalls began life as a black market under the train tracks following World War II, making it a (moderately) interesting place even to shopping "unenthusiasts" like me.
For nightlife, the young (and wild and free) flock to Shibuya, while a more international crowd clubs it up in Roppongi. Cultured types head for the chic bars and restaurants of Ebisu or emerging cool neighborhoods like Shimo-Kitazawa. The best beer in Tokyo can be found at the Harajuku Taproom (but don't tell anyone).
Visit our page What are the best ways to enjoy Tokyo at night? for a more detailed exploration of the capital after dark.
Osaka
Osaka's central Namba district is filled with old-fashioned covered shopping arcades. You can wander this maze for hours, finding everything you could ever possibly need (or not).
The area known as Amerika-mura is popular with young people in search of cheap but trendy clothes. Den Den Town is fun for those in search of a (retro) electronics shopping experience.
Nightlife in Osaka is quite raucous, particularly around Namba. The action feels more concentrated than in Tokyo, with plenty of choices in terms of bars, restaurants, and clubs within a fairly tight area.
Yokohama
Shoppers can enjoy the many stores of scenic Minatomirai under the shadow of the Landmark Tower or stroll past the luxury shops of Motomachi alongside immaculately-groomed dogs and their equally immaculately-groomed owners.
Most nightlife revolves around Yokohama Station, with bars there popular among both Japanese locals and American military servicemen from the nearby Yokosuka base. The city once contained a high number of hiphop clubs to cater to its American contingent, but I am not sure if these are as popular as they once were. Yokohama is also home to an absolutely huge Oktoberfest at its historic Akarenga buildings in early autumn.
Nagoya
Nagoya girls are often associated with makeup, clothes, fancy nails, and shopping, so this large but fairly untouristed city is well set up to cater to every retail desire.
The towers of Nagoya Station, one of the busiest train stations in the world, house the department store Takashimaya along with many other fine shops and restaurants. An underpass runs under Sakura-dori to Midland Square, a glitzy building home to many luxury brands as well as Toyota's main headquarters.
Nightlife (and more shopping) centers on Sakae, a lively part of the city with all kinds of bars, izakayas, karaoke spots, and restaurants. Such is the pull of this one neighborhood that Nagoya sometimes feels like a smaller city than it actually is, it being fairly common to bump into someone you know in Sakae.
Kobe
Often overlooked for its louder (Osaka) and more cultured (Kyoto) siblings, Kobe is an attractive and fashionable city that was one of the first places open to foreign residents following the end of Japan's period of seclusion.
The former Foreign Settlement (旧居留地) is now one of Kobe's classiest areas (even the Starbucks is located in a gorgeous old heritage building) with high end brands providing opportunities for great window shopping along its streets. More general shoppers tend to converge on the city's principal hub of Sannomiya.
Sannomiya is also pretty much the place to be when it comes to Kobe nightlife. You'll find restaurants, bars, izakaya, karaoke…everything you need for a big night out.
---
What are the best places to visit in Japan if you want to get off the beaten track?
Last but not least, we have arrived in the "real" Japan. The Japan that time forgot.
From afar, on a map, Japan might seem a small overpopulated island nation too crowded for any kind of escape or solitude, but this could not be further from the truth.
There are still many places to get well and truly lost in Japan. Trust me, I'm the guy who got chased by monkeys through a forest in Fukushima and lived to tell the tale.
Here are some of my all-time favorite off-the-beaten-track destinations in Japan.
---
Hagi
Once the proud capital of the powerful Mori samurai lords of the Chōshū domain, Hagi these days is a lovely but lonely little town to the west of Honshu on the Japan Sea coast. There is a train that goes there, but don't expect the shinkansen (I overtook the train several times on my bike).
Hagi Castle, seat of the Mori lords for nearly three centuries, was torn down in 1874 and (unlike in most places) a modern concrete reconstruction was never built. While the loss of the original is of course lamentable, a wander through the ruins of Hagi Castle at dusk or dawn is an unforgettably moving, if eerie, experience.
Back in town, you can visit the temples, shrines, and residences of Horiuchi and Jokamachi, two of the best-preserved samurai-era neighborhoods in Japan. I also recommend the somber moss-covered stone tombs of the Mori lords at Tokoji Temple, which are surrounded by hundreds of stone lanterns.
If you visit Hagi in the warmer months, there are also several nice beaches nearby where you can take a dip in the Sea of Japan.
Sado-ga-shima
Sado-ga-shima, a large island north of Niigata that looks a bit like a roller skate, was once a fearful name to the people of Edo-era Japan. Those deemed enemies of the powerful were once exiled to the island as punishment and forced to toil in its rich mines for gold and silver.
A visit to the former gold mines here offers fascinating insight into the techniques used in pre-modern mining. It is possible to take a trip right down into the grim old mines themselves, thankfully only manned by plastic mannikins these days.
But the main attraction of Sado-ga-shima is simply the stunning rustic beauty of this sparsely inhabited island's gorgeous rocky coasts and steep mountainous interior.
To get to Sado, you can catch a ferry from Niigata City (takes about 1 hour). On the island, there are very few buses, so renting a car is your best option (or cycling, but be aware that it is a very large island and there are some serious hills to climb even along the coast).
Rishiri Island (Hokkaido)
If you could take a huge katana, chop the top off Mount Fuji, and float it on the northern seas of Hokkaido, you would pretty much recreate the exceeding remoteness and immeasurable beauty of Rishiri Island.
A hike to the top of Mount Rishiri is no light undertaking. Plan for a gruelling 8-10 hour return hike and be sure to take adequate provisions. There are shorter hiking and cycling courses available that take in some of the lovely scenery on the island. One thing is certain: your accommodation will definitely serve you the fresh uni (sea urchin) for which the island is famous.
Access is via a ferry from the city of Wakkanai on the Hokkaido mainland. Be sure to have your camera ready on deck to catch a perfect shot of Rishiri Island, the mountain floating on the sea.
Ishigaki and Iriomote (Okinawa)
Nearly 3000 km south from the frosty seas of Rishiri lie the subtropical climes of Ishigaki-jima and Iriomote-jima, two parts of an island chain known as the Yaeyamas. While technically part of Okinawa prefecture, they are actually geographically closer to Taiwan.
Ishigaki is the more populated of the two with farms and towns lined by gorgeous white sand beaches and warm turquoise waters. Iriomote is hardly populated at all, making it a superb destination for jungle trekking and hiking. You can also rent a kayak to make your way up the long slow-moving river that winds its way through a dense forest of mangroves. Just put some Doors music on in your headphones and think of Apocalypse Now. You'll never believe you're still in Japan.
Iya Valley (Shikoku)
The Iya Valley is so narrow and steep that it could have been slashed into the heart of Shikoku with a sword. This incredibly remote place is rumored have been the secret refuge of the last survivors of the Taira clan nearly a thousand years ago when they fled Kyoto after losing a bloody civil war for the imperial throne (some even claim that the older people here still speak with an old Kyoto dialect that persists from those times).
Brave visitors can edge across the pristine clear waters of the river on two kazurabashi (vine bridges allegedly designed to be cut if the enemies of the Taira ever tracked them down). There are metal cables woven into the structure, so you don't need to be too nervous.
A short hike up Mount Tsurugi (Sword Mountain, though it is disappointingly round in shape) is a rewarding experience, particularly in autumn. You can spend the night in a hut at the top of the mountain with delicious meals included. The creepy Village of the Dolls (now internet-famous), a village populated almost entirely by lifesized stuffed inhabitants, can also be visited. I first cycled into it unknowingly at night, which is not recommended!
Bonus: Tottori Sakyu (Sand Dunes) and Amanohashidate
To the north of Kyoto along the Japan Sea coast are two of Japan's more unique geological attractions: the long thin natural sand "bridge" of Amanohashidate (天橋立) and the seaside stretch of sand dunes known as the Tottori Sakyu (鳥取砂丘).
Visitors to Amanohashidate can walk the 3.3-km pine-covered sandbar, taking in views of gorgeous Miyazu Bay. The "thing to do" is to climb a hill on the far side to a small platform. You then turn around, bend over, and view Amanohashidate from upside down between your legs. From this rather precarious vantagepoint, the forested sandbar supposedly looks like a dragon.
The rolling dunes of the Tottori Sakyu provide a stunningly surreal landscape against the dark waves of the Sea of Japan. After taking in the view, go stagger to the top of a sand dune and roll down the other side. There are even a couple of well-weathered camels wandering around if you fancy a ride, though the price was pretty steep.
Oh, and remember to zip up your pockets. I lost a coin locker key there and had a tough time getting my bags back later at the train station!
Woman in the Dunes...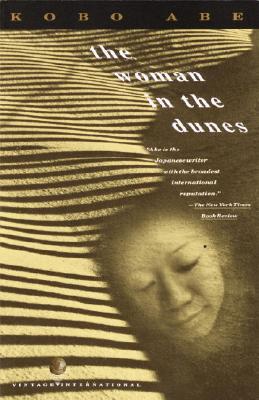 Kobo Abe's novel Woman in the Dunes (砂の女), involves an unsuspecting entomologist on a research trip who is trapped by a woman living at the bottom of a hole and forced to clear away the ever-encroaching sands. The 1964 black-and-white film version, filmed at the Tottori Sakyu, is a haunting and strangely beautiful classic of Japanese cinema.
---
Conclusion: What are the best places to visit in Japan?
Whether you want to play it safe and hit the main highlights or venture out into the lesser-known parts of the country to find your adventure, visiting Japan is an experience that you will never forget.
When you speak to travelers, their best place to visit in Japan often depends on serendipity: that stranger who helped them find the train station, that delicious snack they discovered in a convenience store, that quiet ancient shrine they found just off a crowded street.
Some research before your trip is a good thing, of course, but try to leave room for chance encounters too. Let Japan surprise you. I promise you, it will not disappoint.